These samples are designed by our inhouse designer and the finished samples are despatched to the clients who place orders.
Once the orders are placed the merchandiser orders the leather and materials. The leather/ materials come into the stores, are measured and checked. The leather is sent for hand cutting or clicking (cutting by machines). The cut parts are counted, inspected and sent for splitting ( the parts are split and made thinner to a pre -determined gauge for easier stitching). Materials are likewise checked, measured, cut and made ready for production.
The material can also be cut by machines, thorugh a process called clicking. Next, The leather split parts are then skived – the sides are made thinner for easier stitching
The cut and skived components of the bag/ wallet are sent to the fabricators who assemble and stitch the parts together into a product under the inspection of the floor supervisor.
final inspection & CLEANING
Finally the finished products are sent into the packing room for final inspection , cleaning and packing.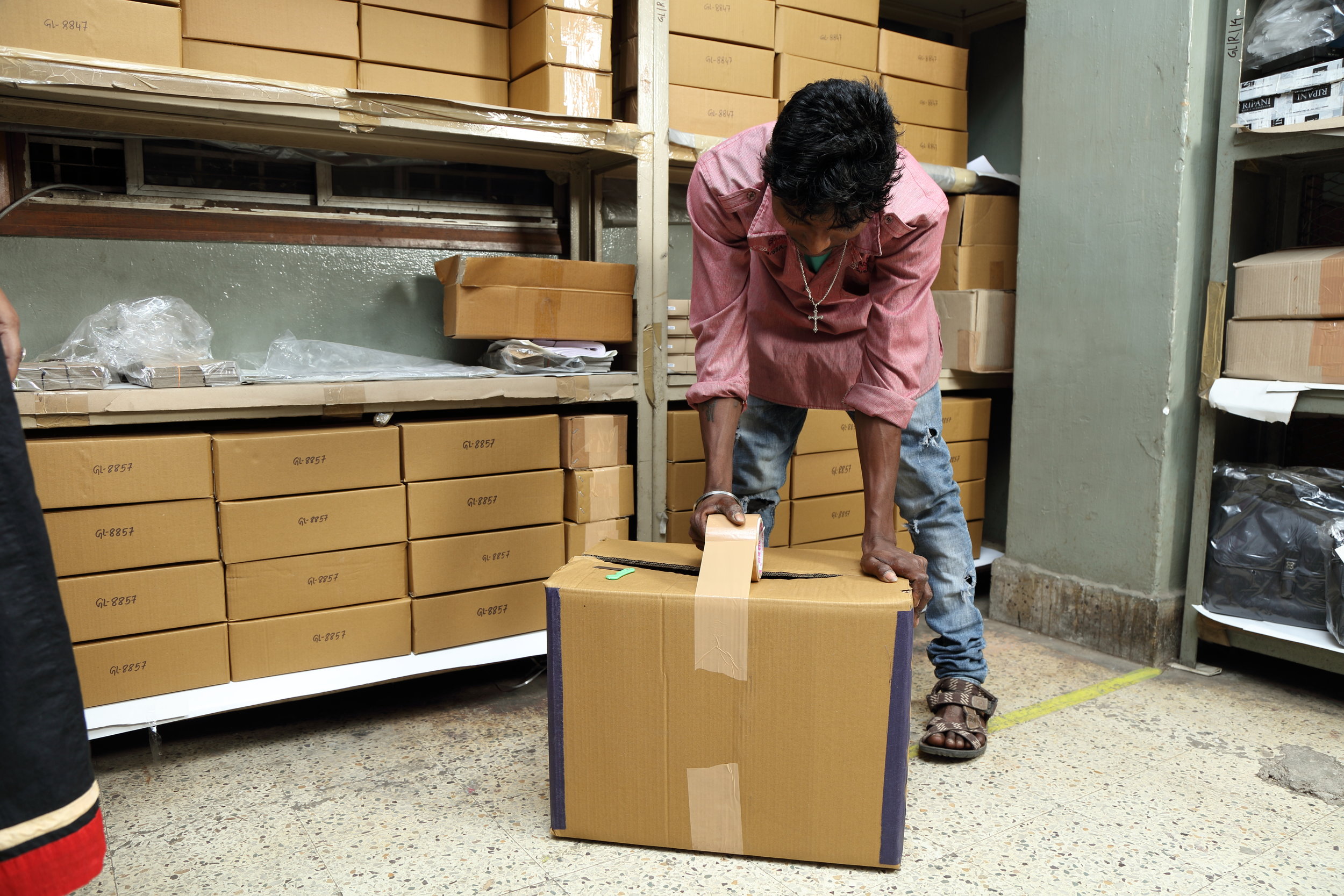 FInished good are carefully checked and then hand-packed and dispatched.